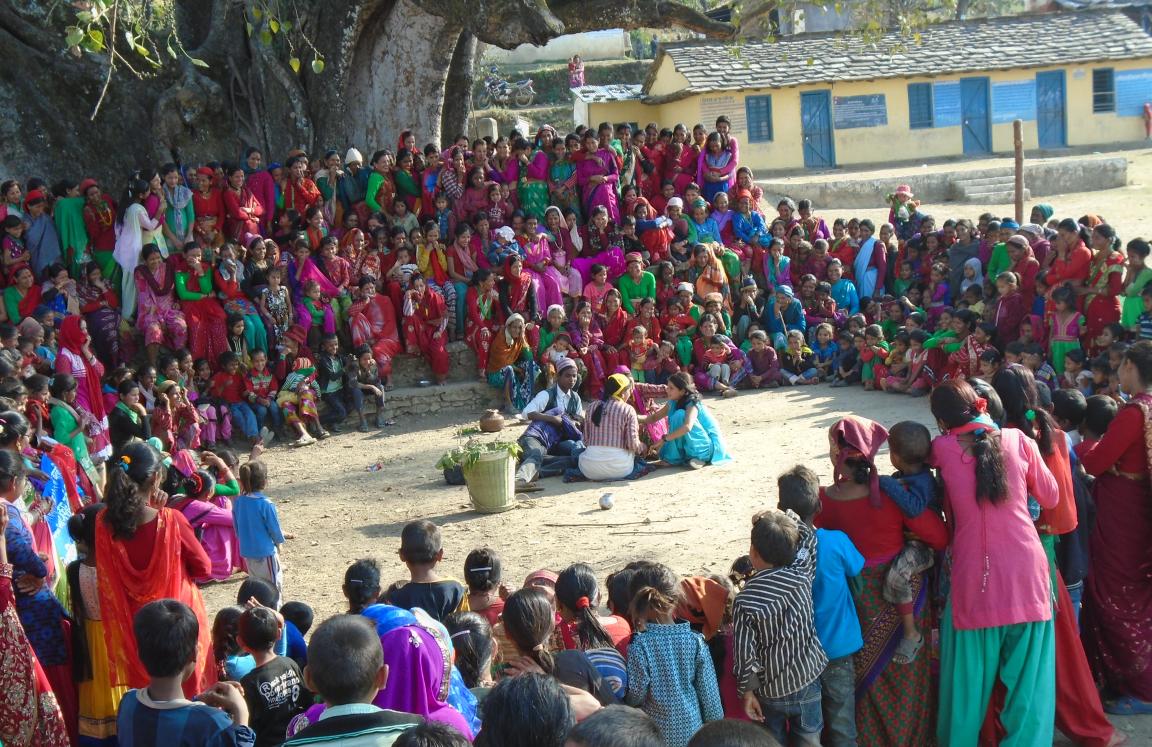 ReFLECT circles have become a great platform to discuss and combat violence against women and girls. This has helped the victims to gain confidence and fight back the injustices. Similarly, the tendency of registering VAW cases has considerably increased over the years. Mahila Adhikar Manch (MAM) on the other hand, is playing an important role to mitigate the problem by working as a community mediator. Depending on the nature of registered cases in MAM, they make an effort to solve them in the community level itself and for the critical ones, they facilitate the victims to take necessary legal actions. Further, emergency fund is also established in different working areas to support legal process and treatment of VAW victims.
Further, men's engagement in the discussions on women's rights issues, patriarchy and masculinities was also prioritized to let them realize the effects of patriarchy and how gender roles are defined by it. Because of it, most of the school boys have internalize its essence and have stopped harassing the girls.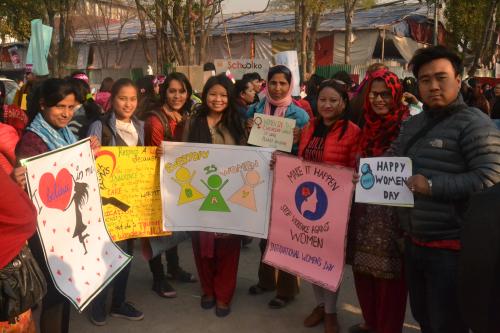 The continuous advocacy of MAM played an important role to sentence three culprits of gang rape for 13 years of imprisonment and a charge of Rs. 1 lakh from each. They were charged of raping 12 years old girl two years back in Nawalparasi. Likewise, women of Bansighat slum areas in Kathmandu were themselves engaged in writing drama script against alcoholism and performed in the communities for mass sensitization. It turned up as an effective campaign to reduce VAW cases in the communities and the Chairperson of the Ward has also committed to introduce mandatory license permit for selling liquors. In case of child marriage, after series of campaign against it, such cases considerably went down in Banke.
Day celebration to mark 16 days of activism against gender-based violence, International Women's Day, One Billion Rising, Safe City Campaign etc. were also organised with relevant related programmes.