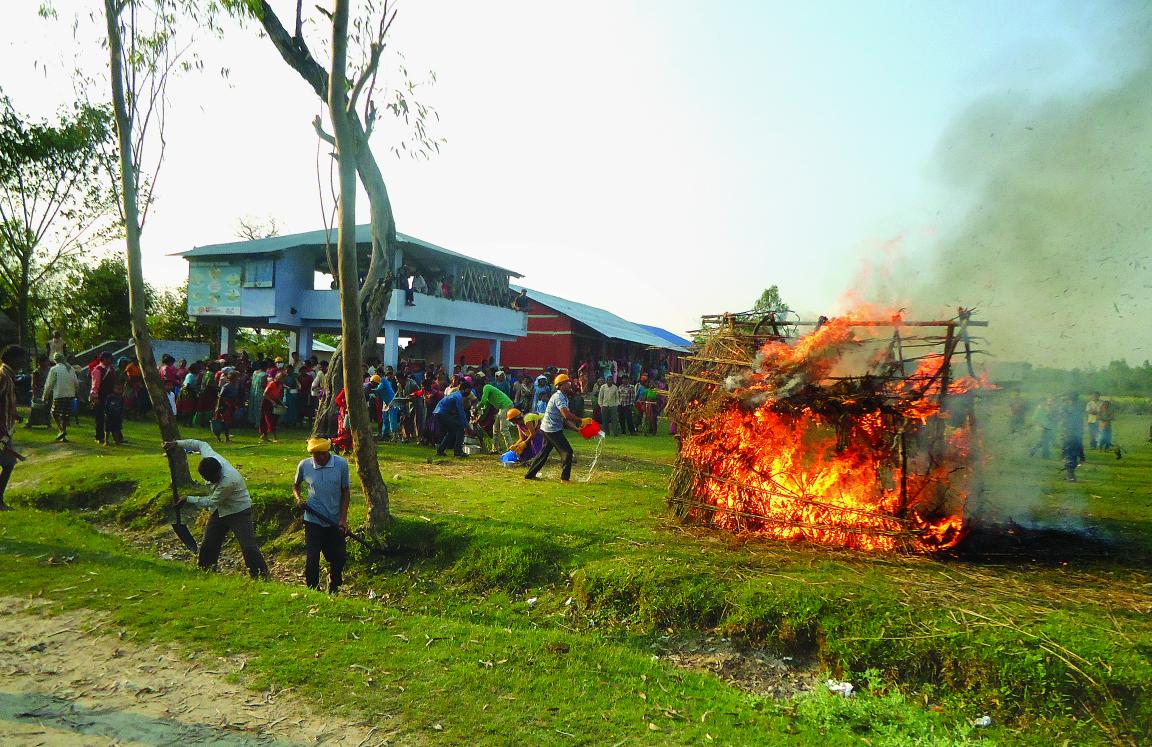 Community Empowerment for Disaster Management
Educating and mobilizing community on disaster risk reduction through series of preparedness and awareness programmes like: training on first aid, early warning, search and rescue, simulation exercise, community-led Participatory Vulnerability Assessment (PVA), dialogue on climate change etc. had supported for community empowerment to respond to the risk of disasters. For it, Disaster Management Committees (DMC), women's groups and ReFLECT members were participated and mobilised. For instance, 27 households of Kharang, Chainpur-10 have initiated to develop a disaster resilient model community by themselves. DMC and The Society Touch, AAN's partner organisation is facilitating the community on it. Similarly, in Bardiya, DMC succeeded to receive matching fund from Rajapur Municipality to construct a culvert.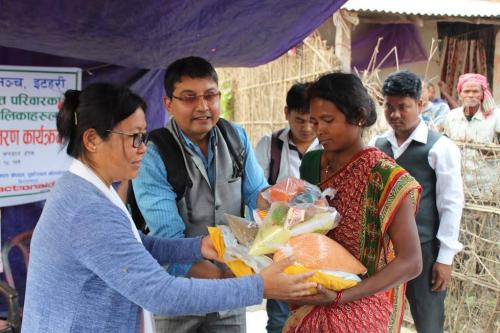 Since disasters disproportionately affect PLiP and excluded people, particularly women by further violating their rights and making them more vulnerable, their participation in the empowerment process and in DMC's decision-making positions was ensured. For instance, during the first half of 2018, 10 DMCs were reformed in Bardiya, in which 83 out of 119 women are on key positions and leading the committees. Similarly, considering the health and hygiene needs of women during the fire outbreak of Madhuwan village, Sunsari, 6 lactating mothers were provided with nutritious food and clothes.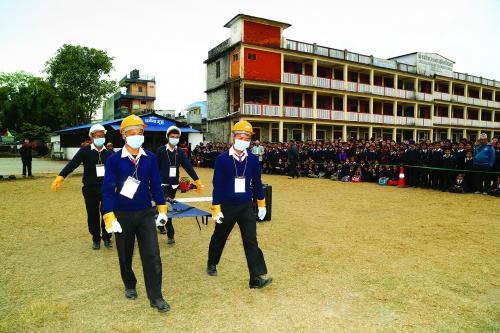 Internalizing the fact that the local community people are first responders in post disaster immediate response, they were encouraged and facilitated to establish emergency fund for preparedness. The resource generation at the community level was done through seasonal crop collection, monthly saving, fistful grain donation, individual donation, cultural programmes, claiming budget from the local government etc. By means of emergency fund, the community people are now able to provide immediate response during emergency situations. For example, the emergency fund was helpful to support Chamki Tharu of Bardiya for maintaining her fire affected kitchen and cow shed. The fund is also supporting for the immediate treatment of wild animal attacks in the buffer zone of Nawalparasi.
With an objective of promoting safety and DRR in schools, compound walls were constructed in two schools of Palpa, three schools of Sankhuwasabha and a school in Terhathum. Likewise, simulation exercise on earthquake safety measures were carried out in Palpa, Bajura and Nawalparasi and a training on first aid was organised in Terhathum.