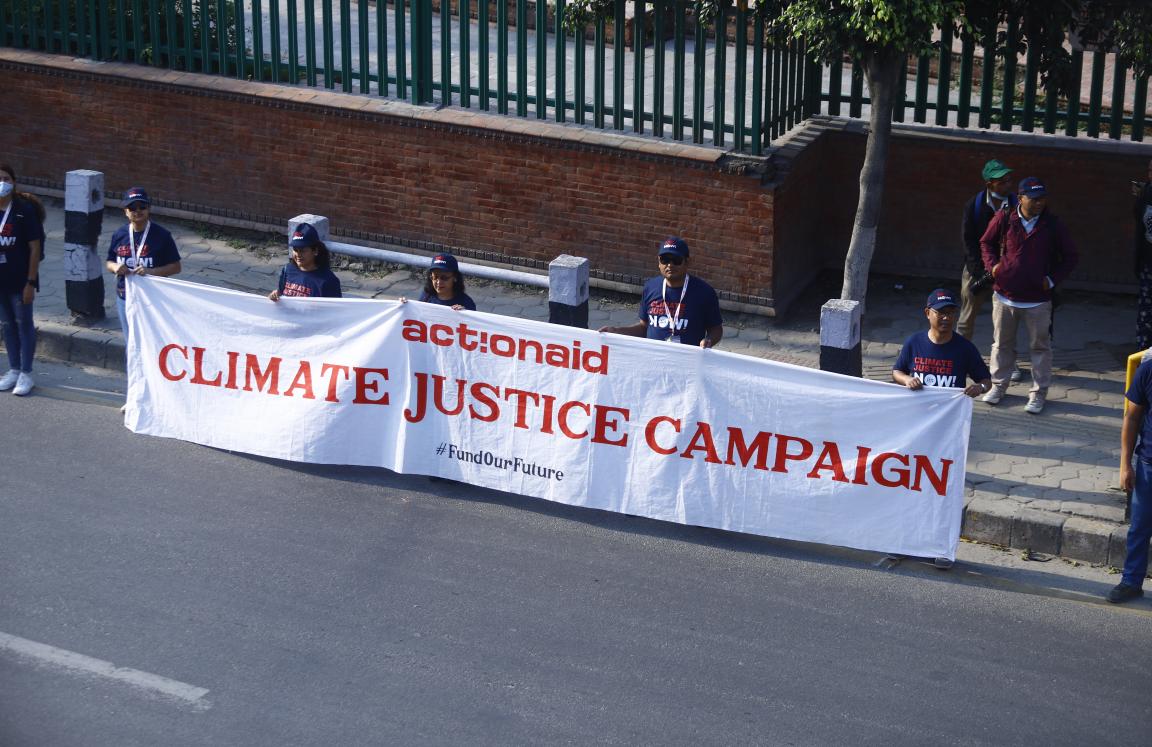 ActionAid's climate justice campaign is spearheaded by those who suffer the most from climate change, namely poor and vulnerable women and young people. The campaign seeks to advance climate justice by adopting effective organizing, mobilizing, and communication strategies to demand social and political transformation. ActionAid acknowledges the importance of youth and women in addressing climate change and simultaneously launched the campaign in 10 districts of Nepal, including Tehrathum, Siraha, Mahottari, Parsa, Chitwan, Makwanpur, Palpa, Kapilvastu, Bardiya, and Doti. Collaborating with local organizations, ActionAid aims to maximize the campaign's impact and create a collective response to climate change by pursuing various activities and mobilization efforts to compel communities, families, students, and activists to agitate for climate justice.
What We Do:
Mobilize vulnerable and poor women and young people to advocate for climate justice and demand social and political change.
Increase awareness on climate change and its impact, particularly on marginalized communities.
Empower local organizations and communities to participate actively and make their voices heard in the campaign.
Develop a collective response to the climate crisis and foster solidarity across different groups and communities.
Put pressure on policymakers and decision-makers to act on climate change and prioritize the needs of vulnerable and marginalized communities.